I had the Mae Deli in my to-do restaurant list for ages and I never had a chance to go there yet. Until a few months ago, finally! And it's just as I imagined it to be: colorful, peaceful and delicious.
The concept is rather simple, a bit like the Ottolenghi one: you have lots of salads and dishes in display when you're entering the deli, and you have to choose between 3 or 4 to compose your plate. You also have a large selection of desserts, juices and hot drinks to choose from. I was happy to see everything looked like the photos anyone can see on Instagram, on her blog and in her books, which had been so appealing to me. I was more than ready to dig in!
My boyfriend and I (yes I managed to drag him there!) chose pretty much the same thing: the avocado pesto, the quinoa and edamame salad and the veggie and coconut milk curry. I also had the sun-dried tomato falafels and he had sweet potatoes. Everything was so good and definitely felt healthy! And the best part is that I'll be able to make these at home with her recipe books!
We also had a berry smoothie and a golden milk (my favorite thing in the world!). I was not disappointed at all! They were as good as I expected them to be 🙂
I'll definitely go back multiple times, even if I can make everything at home. Just because it's so nice to be able to eat my favourite food when I'm out and about. There's nothing fancy, but it's genuinely delicious and comforting! I couldn't recommend it enough!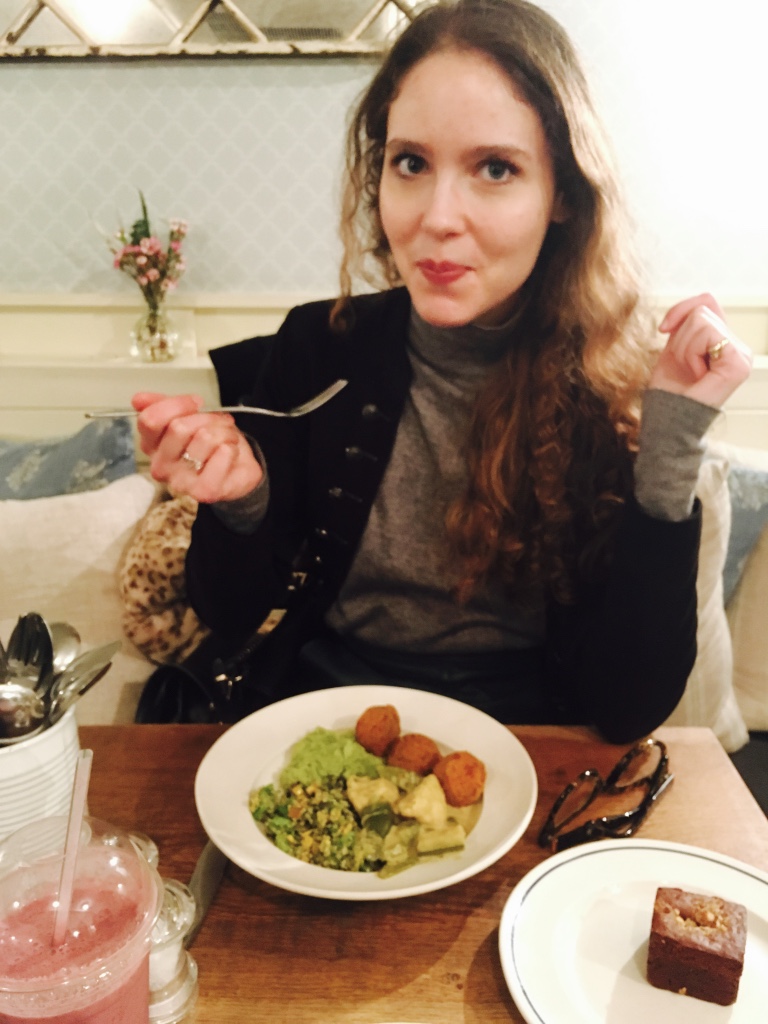 The Mae Deli: