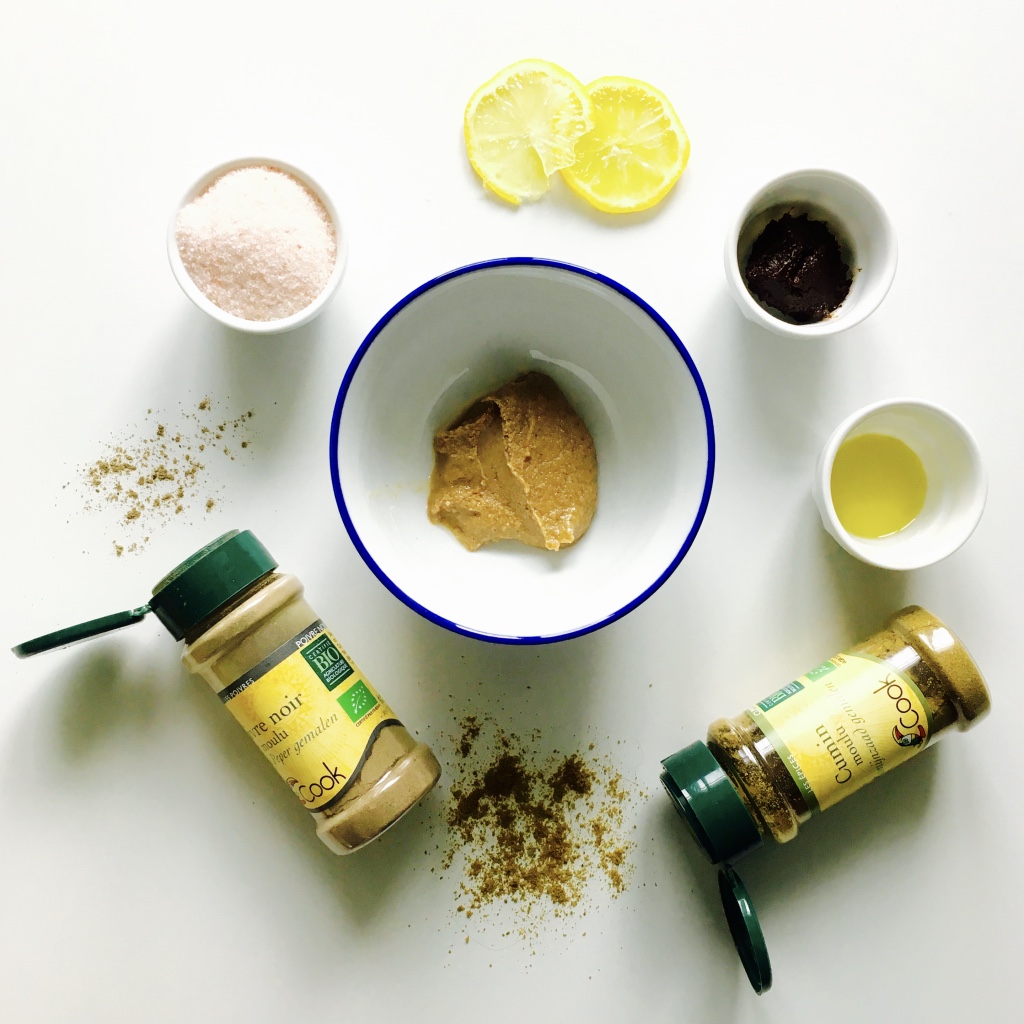 If you sometimes get tired of the usual vinaigrette, believe me, you won't get tired of this one! This dressing is inspired by Ottolenghi: I once tried out his marinated aubergine with tahini and oregano (p.37 of his Cookbook) and I became obsessed with it. The taste of tahini is so filling and rich it'll make any salad or vegetable taste insanely good; lemon adds this much needed and appreciated touch of acidity; garlic is essential for those who like it spicy but is optional for those who don't… More than just delicious, this dressing is very healthy: tahini, which is basically blended sesame seeds, is packed with calcium (more than any kind of milk!), garlic is a great anti-inflammatory, olive oil is full of vitamin E… Should I go on? Ok now let's get into the super simple recipe!
Ingredients for 1 bowl of dressing:
2 tbsp of tahini
1 tbsp of cumin
1 drizzle of tamari (or soya sauce or just plain salt)
2 cloves of garlic*, peeled and chopped in tiny little bits
1 pinch of pepper
1 tbsp of olive oil
the juice (and pulp if you want to) of 1 to 2 lemons
1 tsp of miso paste (optional)
Fresh herbs (optional) like coriander or parsley
Dried herbs (optional) like thyme, rosemary and oregano
As much water to obtain the consistency you'd like
Instructions: blend everything together but water in a bowl. Once everything is well mixed, add a little bit of water and mix again. Continue the process until you have a nice consistency.
Serve with any salad or roasted veggies, or anything else you fancy!
*Tip : for those whose tummy don't agree with garlic, put the cloves in lemony water and let them in the fridge for a few hours/days. You won't have any problem with it anymore (or at least it works for me!).