I had been hearing good things about this place for so long that it was first on my to-eat places in London, but for some reason, I never found myself in the Neal's Yard area for breakfast or lunch time so I never went. Until a few days ago, when Instagram foodie friends asked if I would be up for brunch there. So of course I said yes straight away!
26 Grains is know for their porridges. I absolutely love porridge but I never had it in restaurants, because I thought I could make it at home, so there was no point paying for it really. Well let me tell you I'll go back at 26 Grains and pay again for another one of their porridges without thinking twice! Not only it is cheap (my porridge was £6 and the portion was perfect to satisfy my hunger), it is also goddam delicious and original! If you thought porridge was bland and boring, this is the place to change your mind about it.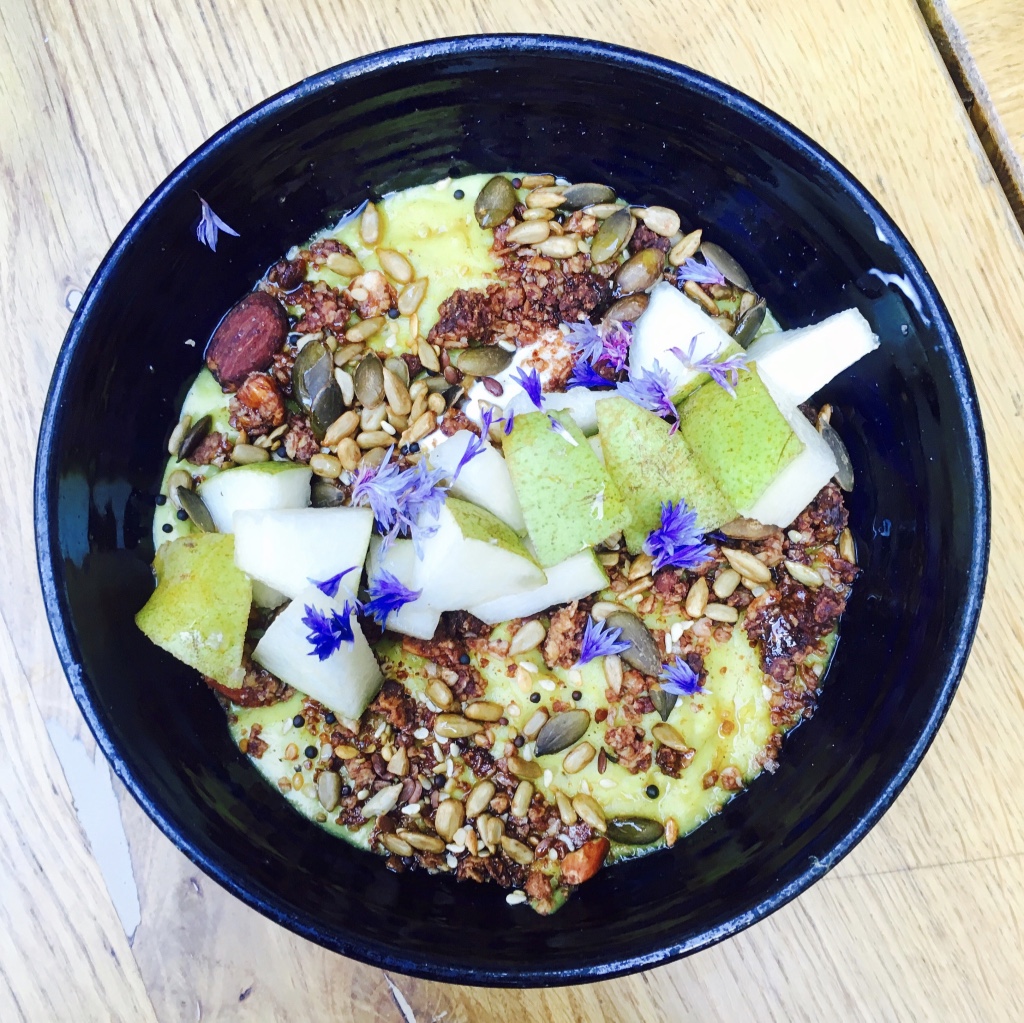 I had the Nordic Pear one which has coconut milk oats, spices, seeds, cacao crumble, coconut yogurt, pear, & mable syrup, while my associates went for the Banana & Cacao one and for the Plum one. We tasted each other's porridges and every single one was on point. SO GOOD: creamy, tasty, and so satisfying. Next time if I can resist to have a sweet porridge, I'll try one of their savoury ones which sound insane. Just take a look at their menu, it'll suffice to make you hungry!